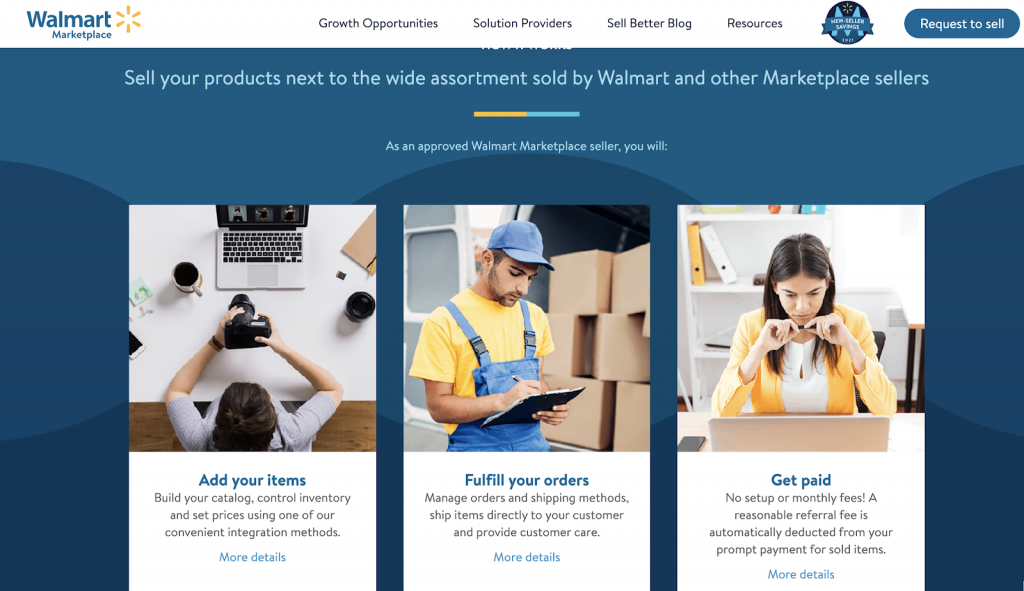 Walmart Marketplace is opening its doors to foreign 3rd party sellers
According to Bloomberg, "Walmart Inc. has removed rules requiring sellers on its marketplace website to be registered in the U.S. — an attempt to close the e-commerce gap with Amazon.com Inc. and tap into China's vast network of manufacturers."



As you may know, the majority of the new sellers on Amazon.com are based in China.

Will this mean that there will be a rush of foreign competitors jumping on Walmart?

That remains to be seen as selling on Walmart's online selling platform is still invite-only and requires a more thorough vetting process than Amazon's according to Bloomberg.
Massive cargo ship becomes wedged, blocks Egypt's Suez Canal (Associated Press)

On Wednesday Mar 24, 2021 a huge freight ship called the "Ever Given" got stuck in the Suez Canal blocking ocean freight going to and from Europe due to high winds.

This freight ship is as tall as the Empire State Building and has blocked all traffic through the busy Suez Canal.

10% of global trade traffic passes through the Suez Canal so this is causing a huge traffic jam as hundreds of cargo ships are in line waiting for the blockage to be opened.

Planet Labs Inc. via AP

This has never happened in the 150 year history of the Suez Canal and logistics headaches as we are recovering from the effects of the pandemic on sourcing and supply chain.

If you have some products on a boat from China to Europe or vice versa, you may want to check with your freight forwarder in case it is waiting behind the stuck cargo ship in the Suez Canal.
Deep Dive into Keyword Research – featuring Karyn Thomas – Helium 10 [REPLAY]

Sorry for the email mixup (our fault!) as most of you did not get the email with the link to the live training. Here is the replay.

In this 67 min training you will learn:
How to Find the Top Keywords your competitors are ranking on
Ways to find which Keywords are easier to rank for
Long tail keywords – what's the minimum search volume you should consider
How to rank for a product that doesn't exist yet
Where to spend time in Keyword Research to get the most ROI
What to put in a Product Listing Title
What to put Backend Search Terms
Why the Subject Matter field is so important
If you'd like to take advantage of the special bonus offer that Karyn and Helium 10 offered you can get it here:https://pages.helium10.com/karyn-gh

Besides a huge discount off your first 2 months of Helium 10, Karyn also prepared 50 bullet points that you can use for your own listing. This will save you a ton of time and guesswork from trying to write your listings from scratch.

Grab it here: https://pages.helium10.com/karyn-gh

Please note I use Helium 10 and am an affiliate so if you do join through the link above, I will receive a commission which helps pay the bills and my coffee! Thanks!
Here are some things you may have missed from last week:
Thanks,
Gary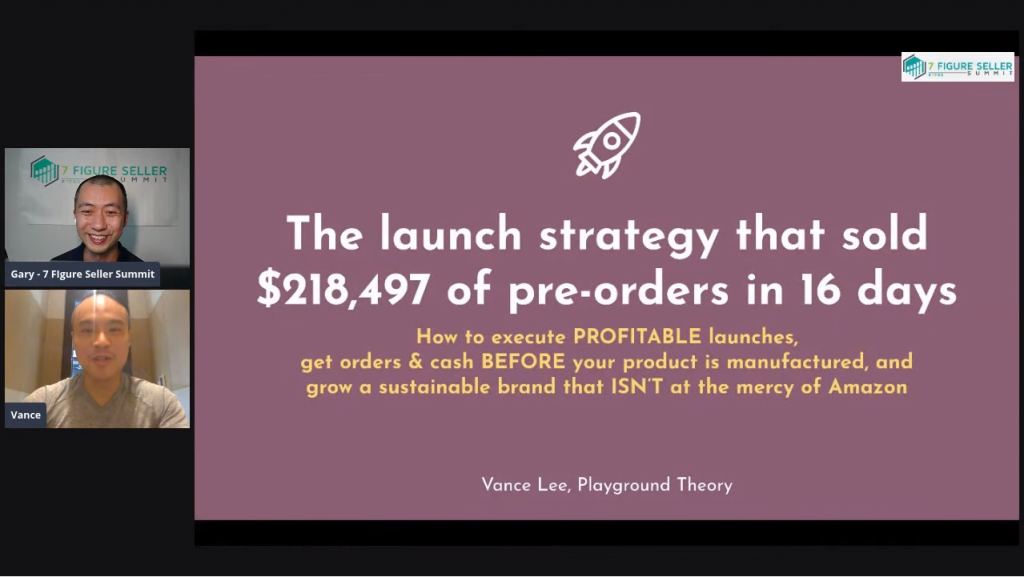 "E-commerce got a permanent boost due to the pandemic… Prices are ticking up," according to the Adobe Digital Economy Index Report
In an extremely thorough report on the Digital Economy, Adobe Analytics surveyed over 1 trillion site visits and over 100 million SKUs.
Overall in ecommerce, "2021 is showing no signs of slowing down; Jan-Feb 2021 grew 34%" year over year.
For those that speculated that 2021 would return to pre-pandemic levels, the report finds that "E-commerce spend was bound to drop from the +80% YoY growth we saw in May, but it's now evident that +20% of that boost is here to stay".
Interestingly enough, prices of goods sold online are going UP. This is mainly due to the strain on the supply chain due to the effects of the pandemic which has increased shipping costs and delivery lead times as well as the effect of Amazon's own logistical challenges with their warehouses.
In other words increased demand and lower supply (more stockouts) has driven prices upwards. If you're an ecommerce seller this could be good news as Consumer Digital Purchasing Power is decreasing.
There also is a surge of new customers online as well. Two key data points are:
Many new consumers shopping online for the first time in 2020. "9% of consumers report never purchasing an item online prior to the US pandemic emergence in March 2020."
Also 47% of consumers served agreed that "the pandemic drove them to buy certain types of goods online, for the first time.".
One of the big winners in 2020 was the home improvement category. As many people are quarantining and stuck at home, it makes sense that they want to upgrade their homes to live more comfortably as they're spending more time there. "From April – October 2020, home improvement received a 60% boost over January levels".
Also fun fact – "Consumers are shopping more and more during work hours". This was bound to happen as more people are working from home!
"How to sell $30-100K+ in pre-orders before ordering inventory" – Webinar about getting pre-orders and List Building with Vance Lee
In this 60 minute training, you will learn how to:
Execute the little known (yet powerful!) Kickstarter launch strategy
Minimize financial risk by getting pre-orders (and cash!) before ordering from your supplier
Build an audience and list before you launch
Develop a brand and how this will increase revenues, decrease risks, and create a sustainable business
Rally your first 1000 true fans
Launch or grow a sustainable brand using influencers, PR, and generate social credibility for FREE
If you missed it, we had over 50 people join live and we answered a TON of questions as well so definitely check the replay if you missed it LIVE.
Watch the full replay here.
Access the bonuses resources for our 7FSS community:
#1 – Free resources here,
#2 – Application for free strategy session here
or email Vance directly with any questions (vance@livemyplayground.com)


Here are some things you may have missed from last week:
Thanks,
Gary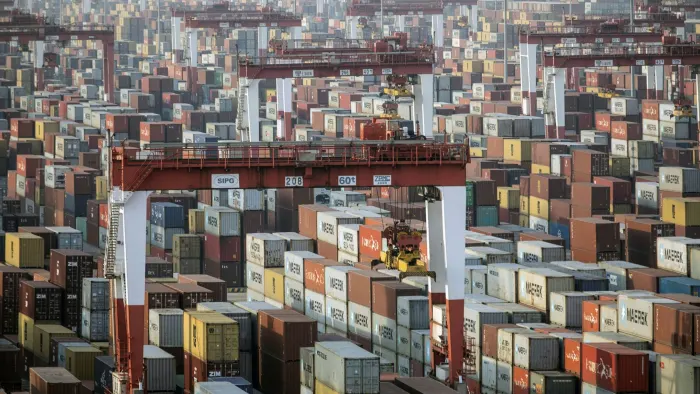 China's exporters hit by global shortage of shipping containers – Financial Times
It seems this is the year of "LOGISTICS". China is now facing a shortage of shipping containers.
According to the Financial Times, "the surge in exports from China to the west, combined with disruption at ports due to coronavirus, has left many containers out of position, resulting in queues of ships outside ports and soaring freight rates."
© Qilai Shen/Bloomberg
Amazon Ends Early Reviewer Program April 2021
One of the ways to get reviews on your newly launched Amazon products is the Amazon Early Review program.
This program is coming to an end soon however. According to Amazon Seller Central this program will be closed on April 25, 2021.
"7 Deadly Sins made by Amazon Sellers" – Live Webinar March 12 at 1PM EST
Join me Live tonight March 12 at 1PM EST as we reveal the 7 Deadly Sins of #amazonfba and #ecommerce sellers – and what NOT to do in 2021.
"A smart person learns from their mistakes. A wise person learns from the mistakes of OTHERS!"
Hosted by Thrasio's Private Label Live Podcast.
Register here to get the link: https://connect.thras.io/private-label-live
Live training "How to launch your product by selling $30-100K+ of pre-orders (and get the cash!) BEFORE placing your manufacturing order" on March 18, 9PM EDT
Launching a new product or idea? Concerned about the COST and RISK with traditional launch strategies? Want guaranteed orders and cash upfront before investing in inventory?
This little known launch strategy will make a big difference in your business. It's called Kickstarter and it lets you sell pre-orders and even get the cash–all before placing the order with your supplier.
Join us next week for this live training with Vance Lee, the Kickstarter pro that's raised over $7million+ in successful launches alone.
Interested? Reserve your spot here: https://forms.gle/6UHbTtvUHLDnzzZ29
Here are some things you may have missed from last week:
Thanks,
Gary